a History
THAT STARTS AS FAR BACK AS 1915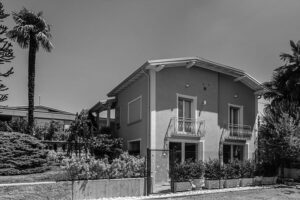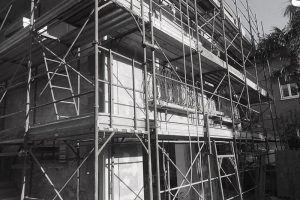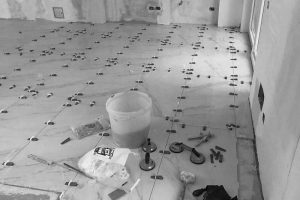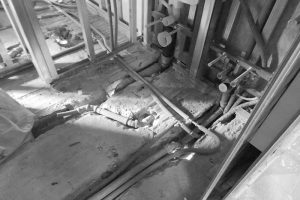 Every place and every home has stories to tell, and these walls revolve around the long lives of
1921-2020
Giuseppe Farina
1923-2012
Severgnini Stella
History
OF THE HOUSE
Carla lived in this house since its construction in the 1960s.
She was the youngest of nine children, of Gerolamo, a master builder and landowner who built several manor houses in the village. In her youth she lived through the period of the "ventennio" (twenty years of fascism) and lived in the old Cascina Mezzanella farmstead on the border with Castronno.
Once the difficult years of World War II passed, her name became inextricably linked to the town of Morazzone because of her role as an elementary school teacher. Entire generations spent years in the desks with Carla Bianchi, until her retirement in 1977. She devoted herself, as long as her strength allowed, to the "Gruppo della Terza Età" (Third Age Group) and to parish life.
History
THE FURNITURE
As for the main furnishings, they were owned by Giuseppe Farina and Severgnini Stella, who had no direct connection with Carla, but were the parents of his nephew's wife: Marta, the current owner.
Born in Milan, she spent her childhood, adolescence and youth always in the Lombard capital until 1979, when she married Gerolamo Bianchi in Ganna in the Badia di S. Gemolo with whom she had three children, Matteo, Tommaso and Sara, and two beautiful grandchildren.
Her father Giuseppe, during World War II served in the air force at Bari Military Command. At the beginning of the Republican era, 1947, he married Stella and they went to live in Affori, a neighborhood of Milan. Craftsmen by profession, together they consolidated their economic position by working skins for luxury watch straps. In old age, during their retirement, they increasingly frequented their second residence in Bodio Lomnago, on Varese Lake, an area that is particularly prized for the tranquility of the place, and they allowed themselves trips throughout Europe.
The Borgo di Morazzone (Borough of Morazzone)
Between History and Tradition
The borough of Morazzone is within the Rile del Tenore Park and is crossed by the Via Francisca del Lucomagno. The historic center of the village revolves around the parish church of Sant'Ambrogio and the 16th-century bell tower.
The "Fondo per l'Ambiente Italiano" (Italian Environmental Fund), in concert with the Lombardy Region and the Municipality of Morazzone, has launched a project to enhance the value of Casa Macchi, a typical bourgeois residence of the Lombardy 1800s.
Why visit the Borgo and Surroundings
Morazzone is the ideal place for
a working stay outside the city chaos
a stay that gives you a way to appreciate natural and architectural beauties of the province of Varese
a stop on a journey that can take you to visit unexpected places
Whatever your occasion, we look forward to a wonderful stay!